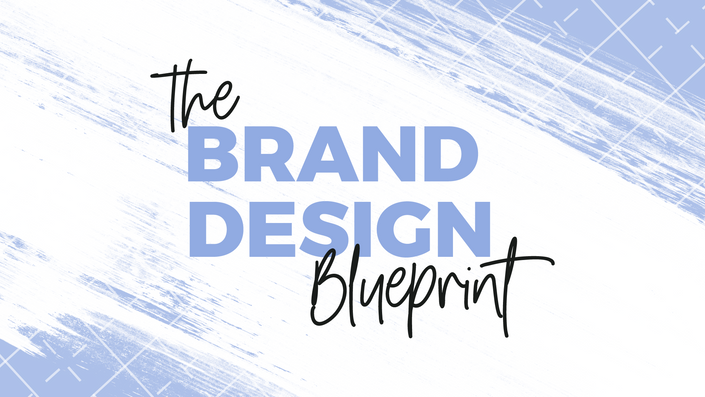 The Brand Design Blueprint
The course that takes you from zero to an entire visual brand identity in just a few days.
Enroll in Course
You KNOW you want your logo and visual branding to be the BOMB.COM – BUT, you also know that you just started your business and therefore you don't *yet* have a budget to hire a fancy-schmancy designer.
So you've resorted to doing it yourself.
But where the heck do you start? How do you even go about creating a color palette, let alone designing an entire logo from scratch?! (That doesn't suck, btw)
I feel your pain girl – but don't even worry because I gotchu.
This process should feel fun and easy.
This is your business – nay – your BABY, for heaven's sake! And you get to decide exactly what it should look like.
We are literally playing dress-up for your business.
How awesome is that?!
So let's eliminate all of that overwhelm, anxiety, and frustration shall we? Because I'm giving you my exact, step-by-step brand design formula.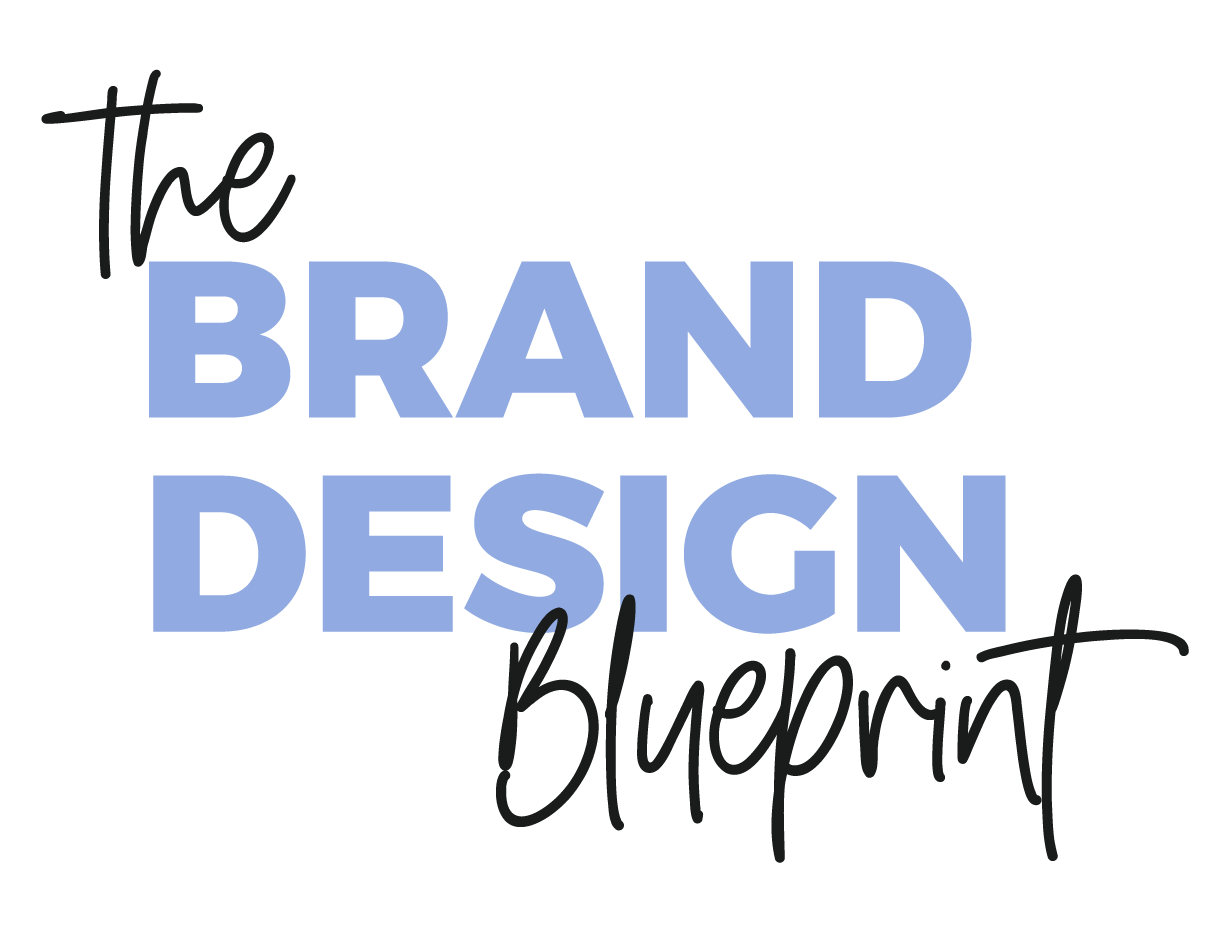 The Brand Design Blueprint is a step-by-step course walking you through the exact process I use to create and develop every single brand I design.
Essentially, I'm giving you a roadmap to direct this inherently overwhelming process.
But not only are you getting a roadmap to design your own brand, but you're also getting video tutorials to walk you through every single step, as well as worksheets, cheat sheets, and resources to help you through the entire process.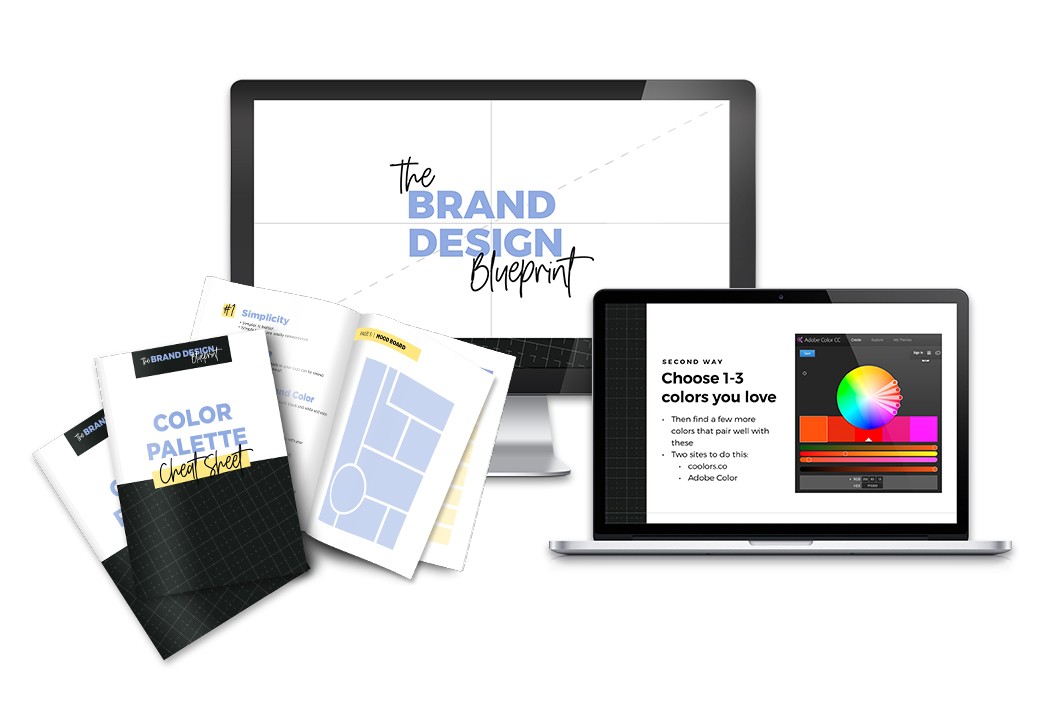 Course Curriculum
Module 1: Research & Inspiration
Available in days
days after you enroll
Module 2: Brainstorming
Available in days
days after you enroll
Module 3: Creation
Available in days
days after you enroll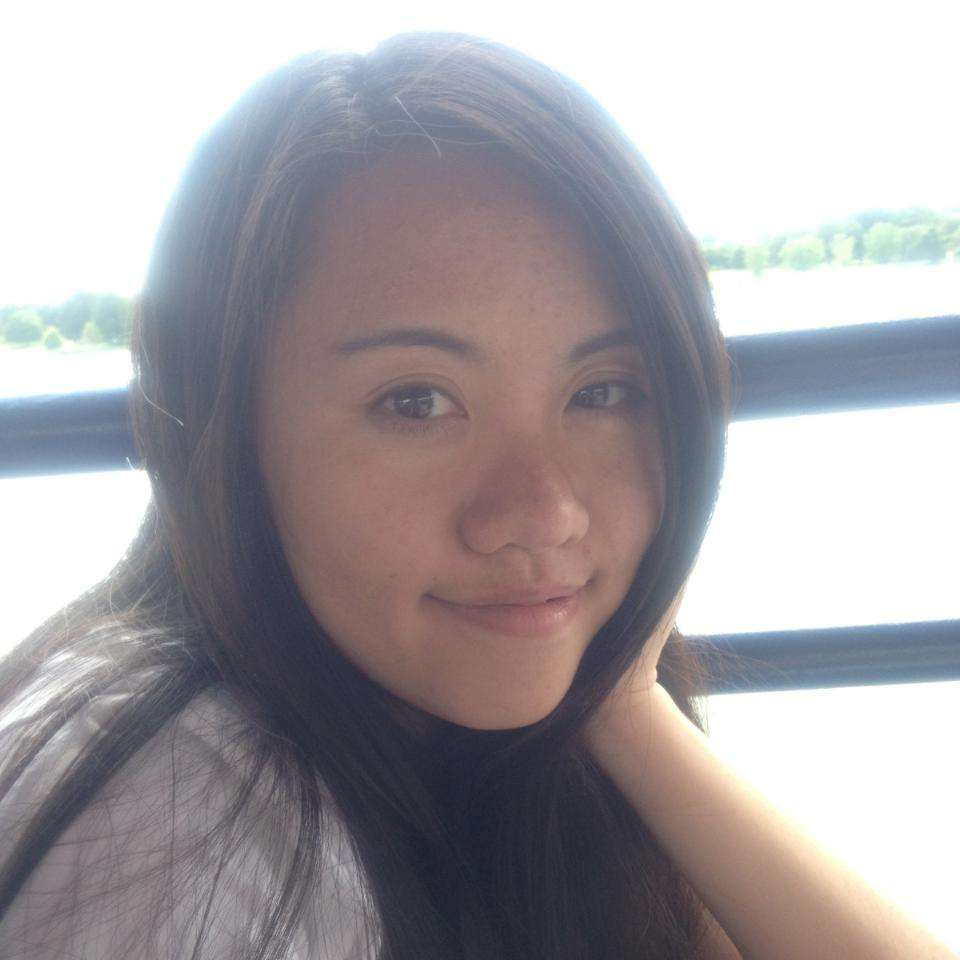 The Brand Design Blueprint is a very well-organized and well-explained course. Mariah literally provides everything you need, from start to finish, on how to establish your brand and design a logo.

The worksheets and cheat sheets she provides were SO helpful. They really helped me learn and understand my brand better. From this course I was able to figure out my brand style, as well as develop a mood board and style guide for my brand that I absolutely love!

I'm so glad I found Mariah this year!
– Yen-Hui Wu
When you enroll, you'll get
immediate access to the course!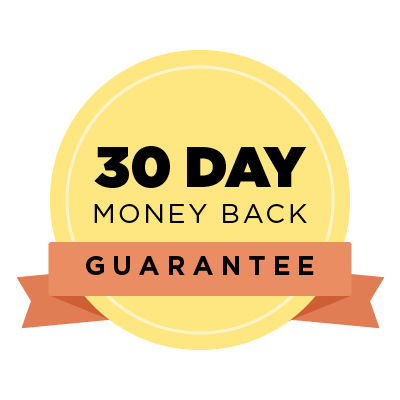 Although I really think you're going to kick major butt in this program and am certain you're going to love the course, I also completely understand that it may initially be a scary investment, so rest assured I have a return policy.
If for whatever reason you're not satisfied with the course material, you may request a refund within 30 days of the course release date (which ahem, is enough time to get through the entire course). All you have to do is email me in the first 30 days of the course, let me know why you're not satisfied with the program, and send proof that you've done work towards the course material. I value your feelings and our relationship more than a couple hundred bucks, so if you're not happy with the program, I'll issue a refund, no problem!
Your visual branding is more than just a logo. It's the overall feeling your visuals portray. It's the color palette, the branded font pairings. It's what elements show up consistently in your brand that conveys brand consistency. That's what this course is all about. It's so much more than coming up with a logo design. It's about the wholleeee package.
You do not need to be a designer to be successful in this course. In fact, I made this course with the non-designer in mind. I break it all down so that anyone can understand these concepts and really make this work for their personal brand.
This course does not teach you the technical skills of how to use Adobe design software.
(I have another course for that called Be Your Own Designer.)
This course instead goes through all of the steps necessary to conceptually put together a brand identity and giving you all of the tools and resources necessary to create your brand from scratch. You will have to either have the technical skills necessary to actually put your design ideas into action, or teach yourself as you go (which most people do!).
Is this course right for you? Let's find out…
You're perfect for this course if…


1. You're building a brand from scratch. Whether you're a business owner, blogger, or developing a personal brand – this is the course for you!


2. You're a graphic designer (or an aspiring designer!) looking to hone in on your brand design skills. This is the exact process I use for my clients and you can totally use it for yours someday too!


3. You've started designing your visual branding and are so lost in the process you don't even know which way is up. If this is you – I feel you! That's exactly why I put this course together. 😃
Still having doubts? Let me help you with that.
For those of you who are thinking
"I'm not design savvy, there's no way I'll do well in this course"
The nice thing about this blueprint is that I've literally nailed down my design process to a science. You don't need to be a world-class designer to create a solid brand identity. In fact, the more simple the design, the better. So no worries if you're not super artsy-fartsy. Design is a science and you'll be set once you're able to use my brand design formula that I've infused into this course.
For those of you thinking
"I don't have time to do all of this myself!"
I have good news: this course can literally be completed in a weekend. Meaning, you can literally go from nothing to a full-fledged brand in just a few days. I get it, as a business owner, you're slammed for time, but your visual brand identity is literally one of the most important parts of your business. So take a few days to really get this nailed down to set yourself up for success down the road. Your future self will thank you!
Here's what you'll come out of this course with:
A defined brand personality, style, and aesthetic


A mood board to act as a foundation of inspiration to inspire your brand design


A branded color palette


A custom font pairing


A main logo design


Two or variations of your main logo to use in a variety of design scenarios


A style guide packaging all of your brand guidelines for you or your future designer to reference for every graphic created for your brand going forward
Thats a ton of stuff!
So who the heck teaches this course?!
Your Instructor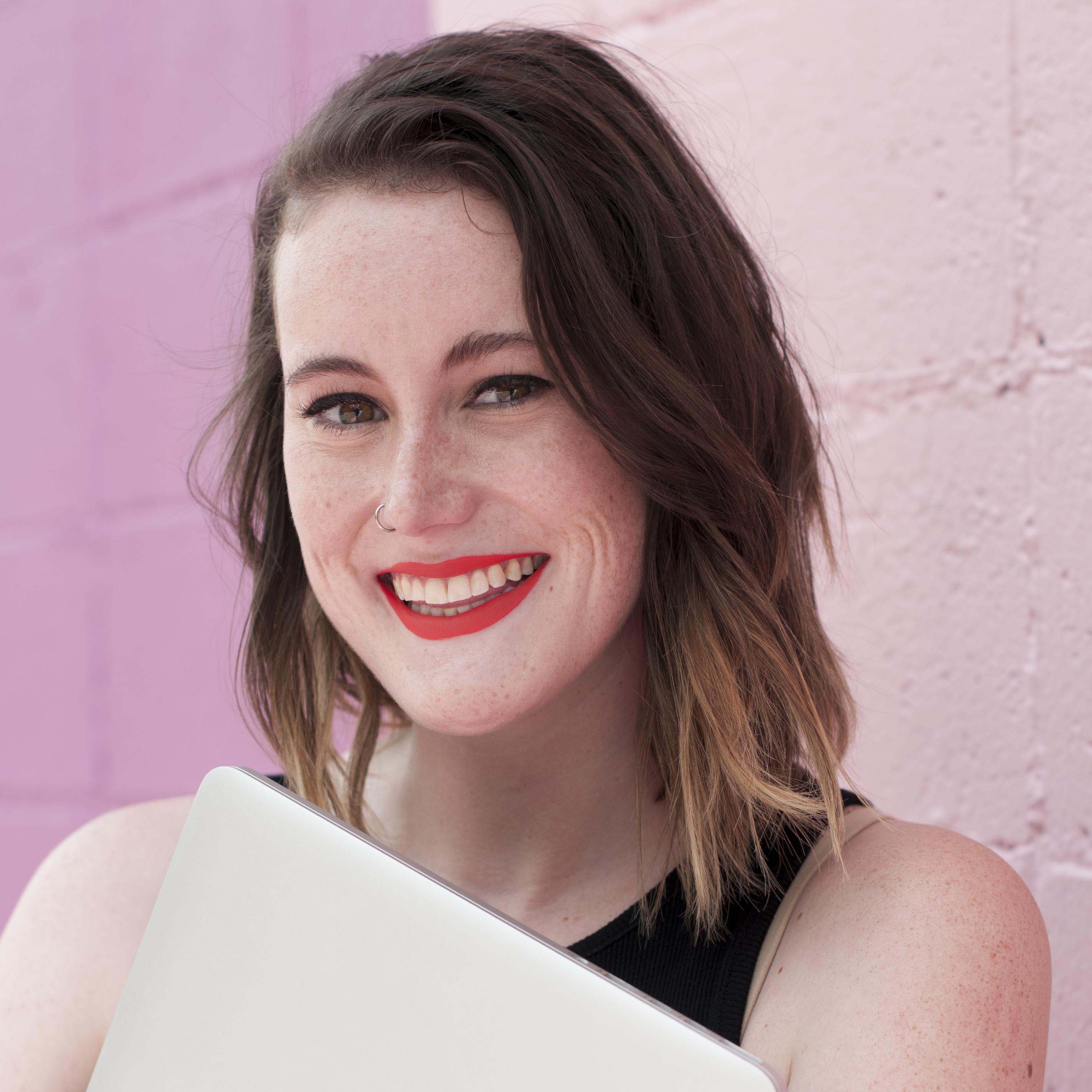 Hiya! I'm Mariah and I'm a brand design guru. I've spent YEARS perfecting my logo design process and It wasn't until the last year or so that I really feel like I've nailed down the perfect process for myself and my clients.
I'm passionate about helping other small business owners design a brand they're proud of. I 100% understand the need to do things yourself in a small business – especially in the beginning. So instead of turning away clients that don't have the budget for a designer, I wanted to find a way to empower them in a different way.
I've done all the trial and error work for you (and believe me, there were a lot of errors). Because I know how hard, confusing, and tiresome wandering through this process can be, I wanted to demystify it for you. And from that came the Brand Design Blueprint.
I hope to see you inside the course and I can't wait to see what you design for your brand!
Frequently Asked Questions
When does the course start and finish?
This course starts as soon as you hit the buy button! And it finishes whenever you have the time to complete it. You get lifetime access to the course so if you don't get to it right away, that's okay too!
How long do I have access to the course?
Forever! Or at least for as long as I host the course. So no need to rush through it. Plus, if you want to go through the course more than once, you totally can! You'll have access to it whenever you want!
What if I am unhappy with the course?
I would never want you to be unhappy! If you're unsatisfied with the course, contact me within 30 days of your purchase. Just let me know why you're unhappy and send me proof you've done the work in the course, and I'll give you a full refund, no questions asked!
Do I need to know how to use any fancy design software in order to take this course?
Yes and no. Yes, you will need to learn some type of design program in order to implement what you learn and design in this course, as this course doesn't go over the technical skills of using design programs (I have a different course for that called Be Your Own Designer). However, you don't need to already know how to use this software to take this course. You can learn the software after the fact, or teach yourself as you go.
How long will it take to complete this course and the projects that go along with it?
This totally depends on how much time you want to take on all of the action steps and design projects, but you could complete this course in as little as three days if you dedicated a weekend to knocking it out!